Christopher Jones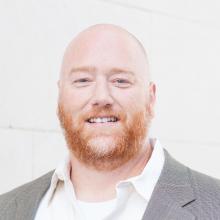 Christopher Jones is Vice President and COO of global fire protection systems provider APS FireCo.
Born in Oklahoma and raised in Oklahoma/Texas, Chris graduated from Oklahoma State University, where he earned a Bachelor of Science in Fire Protection & Safety Engineering Technology.
He is licensed in numerous states and holds NICET certifications in:
Special Hazards Suppression Systems – Level IV
Fire Alarm Systems – Level III
Fire Protection Engineering Technology – Certified Engineering Technologist
Chris currently holds Region 5 Director position (2012-2016) on the Board of Directors for National Association of Fire Equipment Distributors (NAFED). He just recently joined the Oklahoma State University's Fire Protection and Safety Engineering Technology Industrial Advisory Board.