October is Fire Safety Month: Five Safety Tips from APS FireCo's Andrew Parker
October is Fire Safety Month: Five Safety Tips from APS FireCo's Andrew Parker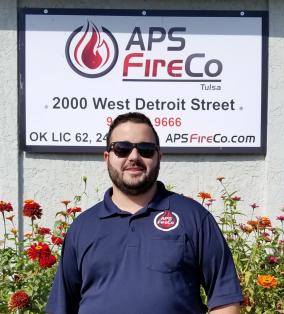 October is fire safety month. Andrew Parker of APS FireCo has five safety tips to ensure that you have a safe residence.
Install smoke alarms on each level of your home; both inside bedrooms and outside of sleeping areas. It is very important to test smoke alarms monthly to ensure they are working properly.
Develop a Fire Escape Plan with your family and perform a fire drill at least twice a year.
The conditions for wild fires are ideal this time of year. That being said, please be especially mindful of fire safety when grilling or burning outdoors.
Have your furnace serviced by a professional prior to winter to ensure that it is functioning properly.
To protect your family from becoming victims of the "Silent Killer", install carbon monoxide detectors in your home. These can be purchased at any local hardware store.